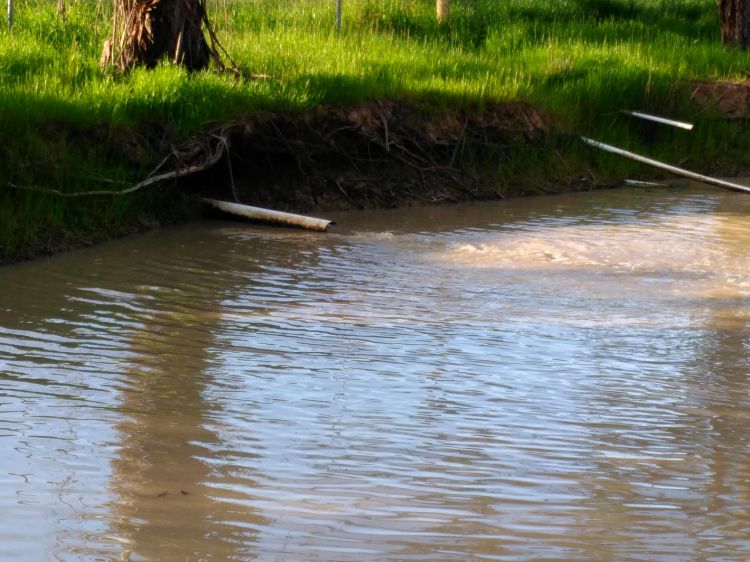 First, water is pumped into our dam at Kialla for flood irrigating at the right time of the year.

Dam getting close to full when needed.

When the time is right, the water is then flooded into the channels and the full channels flood the paddocks.

Goats will eat most anything but thrive on natural grasses and weeds which offer a variety of nutrients.

This wild goat - a Kalahari Red - thrives in such conditions, producing larger and quicker growing animals.
Filed in: General