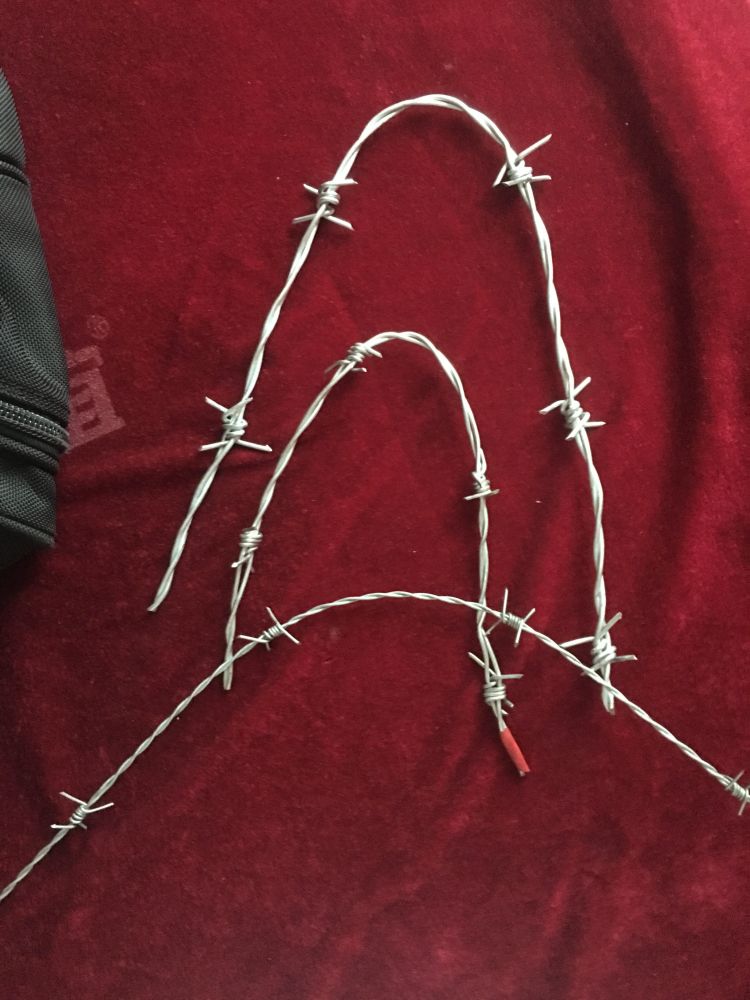 At Urisino the biggest hazard for fences are kangaroos. Since the top fence wire is always barb wire it must be strong enough to withstand a 'roo jumping over the fence and not breaking when the lower legs get tangled up. The lower of the three barbs is cheapest and most commonly used but is unsuitable for outback use.
The wire must be more easily seen, have larger barbs so it appears bigger, and be of softer 2 wire 2.5 mm wire to prevent snapping if a 'roo does hit it.

Our special 'old fashioned' barb wire is specially made and is hard to find in the quantities we need.

Ready for shipment to Urisino.
Filed in: General