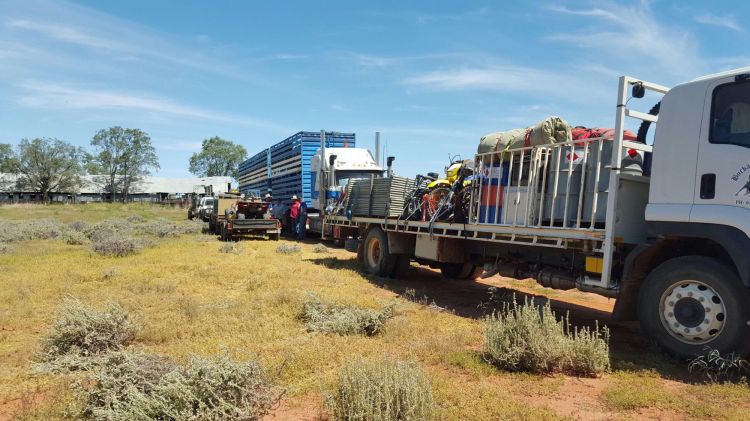 Mustering feral goats , 300 km west of Bourke is a complicated and expensive procedure. Here we see motorcycles, portable fencing, 4x4 trucks and a B double to remove feral goats before the hot season comes.

Here a variety of feral goats are mustered into a paddock before being trucked out to the abattoirs or to Shepparton for breeding.
Even though the feed for the goats is good, the fences are poor and need replacing. When the price of goat meat was $1.00/kg several years ago, feral goats were either shot or left to die in the outback sun. See previous years posts. But now at up to $7.00/kg they are highly sought after. These paddocks are ideal for cattle grazing if fencing and water infrastructure can be improved.
Filed in: General