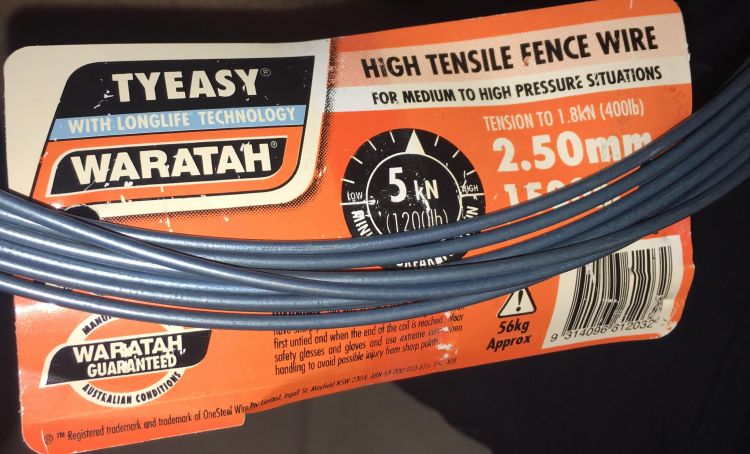 We explored some solutions for the fencing required at our locations.
Currently the number one premium grade fencing wire in Australia is Waratah Tyeasy. It is a blue 2.5mm high tensile wire that is used throughout Australia but is very expensive expecially in remote areas like Urisino with very long lengths of farm fences.
We then took a sample wire to China and tested it for properties that we could reproduce but at a cheaper wholesale price.
We then tested both wires for high tensile strength and workability. After a few tries we came up with a wire that was 10% in T.S. but easier to work with in the field by hand.
Once the wire was manufactured we sent it to be galvanised.
and return 1500-meter rolls for transport to Australia.
And finally placed in containers for shipment.
Filed in: General